Struggling with weight gain is a challenge faced by many individuals around the world. While some people may have a naturally higher body weight due to genetics or other factors, others might experience weight gain as a result of lifestyle choices, medical conditions such as PCOS, or emotional factors. Weight gain struggles can have significant physical, emotional, and social impacts on a person's life.
In today's society, where the emphasis on appearance and body image is prevalent, individuals grappling with weight gain may encounter societal pressures and negative stereotypes. This can lead to feelings of self-consciousness, low self-esteem, and even social isolation, making the struggle with weight gain not only a physical concern but also a psychological one.
Our BestShape Bestie Cali, is one of the many women struggling with this dilemma due to PCOS. Who would've thought that a trip to the doctor for irregular periods and uncontrollable wight gain led to her diagnosis of PCOS in 2021.
Her journey towards a healthy lifestyle and managing weight gain is a personal one, and we are lucky enough to have been trusted to share her story.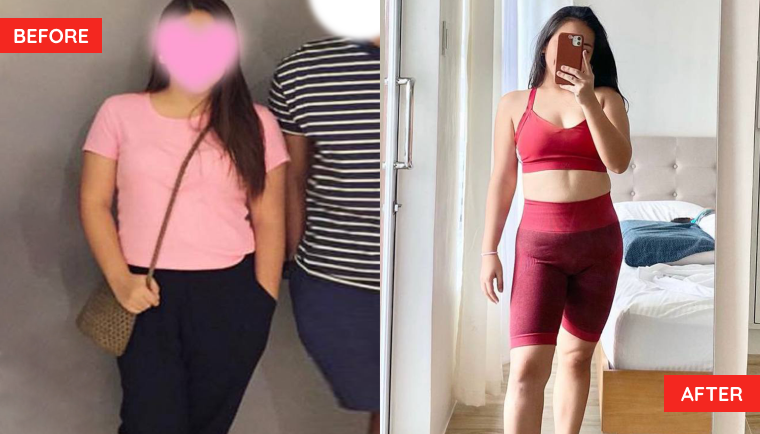 Q: Did you immediately seek help from a health professional? Were you advised to make lifestyle changes and take medications?
A: Yes. I went to see an OB-GYNE in early 2021 and was advised to make lifestyle changes such as diet and exercise and I took birth control pills (BCP) for over a year.
Q: How did you come across BestShape as a potential remedy for PCOS?
A: I was looking for an effective supplement and something that I can easily incorporate in my new lifestyle.
Q: What specific symptom/s of PCOS did you hope to alleviate by using BestShape?
A: Uncontrollable weight gain.
Q: How did you incorporate BestShape into your daily routine? And how was it helpful to you?
A: I drink two (2) tablets of BestShape with an empty stomach in the morning before I do my fasted-cardio. It has been helpful in addressing my acid reflux and in controlling weight gain.
Q: How long did you use BestShape before you started noticing any changes or improvements in your PCOS symptoms?
A: Along with diet and exercise, I saw an overall health improvement in less than two (2) months.
Q: Have you noticed any other health benefits besides having your period back from taking BestShape?
A: My acid reflux has greatly reduced, and I also attribute it to my weight loss.
Q: Have you noticed any other health benefits besides having your period back from taking BestShape?
A: I did not have any side effects while using BestShape. Its food-grade quality ingredients make it safe.
Q: Did you use BestShape as a standalone treatment, or did you combine it with other lifestyle changes or medications?
A: I combined it with a low-fat, high protein diet and 3-4x a week of 30 mins of exercise.
Q: Based on your experience, would you recommend BestShape to other women with PCOS?
A: Yes, I will definitely recommend it. It's a high-quality supplement that will complement your lifestyle change. I am now PCOS-free but will continue to drink BestShape as it helps with my digestion problems too.
Besties, remember, everyone's experience with PCOS is unique, and what works for one person may not work for another. It's essential to work closely with your healthcare provider to develop a personalized treatment plan that addresses your specific symptoms and concerns. Don't hesitate to seek support and educate yourself about PCOS to better manage the condition. We have a blog dedicated to learning more about PCOS, you may read it here.
Ready to start shaping the best you like Cali? You can enjoy all the BestShape apple cider vinegar benefits for only P10.00 per capsule. You can also buy BestShape at all leading drugstores nationwide such as Mercury Drug, Watsons, Southstar Drug, and Rose Pharmacy. You can also order online via TikTok Shop, Shopee, and Lazada!
Lastly, don't be shy…flex that progress!
Get a chance to win a l-year supply of BestShape and be featured as our #BestieOfTheMonth on our social media pages! Just follow these 3 simple steps:
1. POST your BestShape Journey
2.TAG US at @bestshapeacv
3. USE the hashtag #BestShapeHabit and #CertifiedBestShapeBestie
Remember to make healthy choices and start the
#BestShapehabit today!
To see more BestShape apple cider vinegar reviews, click here.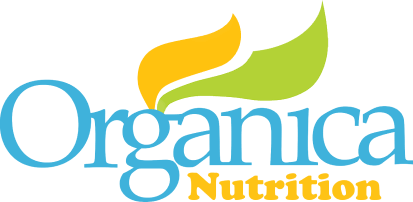 About
Established In 2005, Organica Nutrition, Inc. seeks to help Filipinos improve the quality of their lives by making premium food supplement brands accessible and affordable. We take inspiration from your everyday health goals to create safe and effective supplements that help you take charge of your well-being. Organica now has five products (Sleepasil, Cardiclear, Nightol, BestShape, and ClearSight) which are all manufactured abroad and distributed nationwide in the Philippines.

59 Labo Street, Sta. Mesa Heights, Quezon City.

+639285591405
Need to know more about BestShape?