Calling All Suki! Are you ready to start your fitness journey this 2023? Now that the Holidays are over, it's time to get back on track.
We have the same set of New Year's resolutions every year and prioritizing our health is usually at the top of our list. But setting up those health goals is always easier said than done. It usually takes A LOT of determination and motivation to take the first step towards our fitness journey. We've all been there, so here's a little nudge to help you get started.
Incorporating healthy habits in our everyday routines can surely make a difference in the long run. It doesn't even necessarily have to be something grand. For one, adding Apple Cider Vinegar (ACV) to your diet can already provide your body with many health benefits because it is known to aid in blood sugar management, heart health, digestion improvement and many more.
But what has made Apple Cider Vinegar extremely popular nowadays is its impact on the weight loss trend due to its beneficial effects on weight management. Studies show that taking Apple Cider Vinegar may help in losing weight as it suppresses one's appetite which curbs your cravings and makes you feel full longer. This, paired with a balanced diet and proper exercise, can surely aid you in reaching those weight loss goals.
Given this, a lot of people have inclined themselves into taking spoonsful of Apple Cider Vinegar daily to reap the numerous health benefits of ACV despite its sour after-taste. However, not all are fans of the experience. Here is the good news, BestShape has made it much easier to take ACV by making consumers skip the unpleasant after-taste that comes with taking ACV in its liquid format. This is because each capsule of BestShape is made up of powdered Apple Cider Vinegar that is equivalent to two (2) teaspoons of liquid ACV.
By taking apple cider vinegar in this form, it becomes quite easy to take, convenient to carry and it even saves your teeth from enamel erosion. And to add to that, each box of BestShape already contains thirty (30) capsules to make sure that you can take your daily dose of ACV for a month.
If this isn't enough to convince you to start a habit of taking ACV through BestShape, then here's more great news! Starting February 1 to February 28, all Suki Card members can get 20% off their BestShape purchase and all you need to do is present your Suki cards when you buy BestShape at any Mercury Drugstore branches nationwide.
Interested but don't have a suki card yet? No worries! Because application for a Suki Card membership is Free. It comes with no annual fees and is fully transferable!
Just go to: https://www.mercurydrug.com/suki-card to find out how to apply. Collect points and enjoy the many perks of being a loyal customer of Mercury Drug.
So what are you waiting for? Start achieving those weight goals with BestShape and start the #BestShapeHabit today!
For more updates about BestShape, visit our official social media pages by clicking on the links below:
Facebook: https://www.facebook.com/BestShapeACV/
Instagram: https://www.instagram.com/bestshapeacv/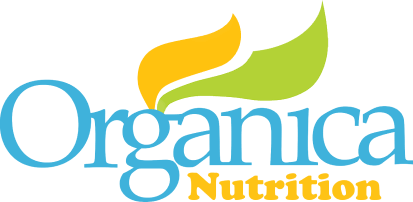 About
Established In 2005, Organica Nutrition, Inc. seeks to help Filipinos improve the quality of their lives by making premium food supplement brands accessible and affordable. We take inspiration from your everyday health goals to create safe and effective supplements that help you take charge of your well-being. Organica now has five products (Sleepasil, Cardiclear, Nightol, BestShape, and ClearSight) which are all manufactured abroad and distributed nationwide in the Philippines.

59 Labo Street, Sta. Mesa Heights, Quezon City.

+639285591405
Need to know more about BestShape?