You've probably seen your share of apple cider vinegar products by now–the traditional, mysterious and murky liquid in a glass bottle version, gummies, skin care, shampoo, and apple cider vinegar supplements–this hardworking ingredient has become ubiquitous on online retail shelves and your local drugstore. But do you ever wonder what it is or what it does that it has become a household staple?
Apple cider vinegar (also known as ACV) is made by fermenting apples using yeast. During the fermentation process, the yeast breaks down the apples' sugars and turns them into alcohol. The alcohol yielded by the apples will be further fermented with bacteria so that it turns into acetic acid, the main active ingredient of apple cider vinegar. It's common for organic, unfiltered apple cider vinegar to look murky due to what is known as the "mother" which is essentially the enzymes, proteins, and live bacteria–literally all the good stuff.
As for what it does, allow us to be the first to say that apple cider vinegar is not some cure-all to diseases known to mankind–it isn't. That being said, ACV earned its reputation as a wellness wonder thanks to successive studies that explore its benefits, not to mention the myriad of anecdotal evidence shared by people who swear by it. If you're curious about the whole apple cider vinegar hype and what it does, we listed the top six benefits of ACV that will satiate that curiosity.
Apple cider vinegar is naturally acidic and this helps people with low acid levels to avoid bloating by moving the food at a better pace. ACV's antimicrobial properties can also help kill excess bad bacteria in the intestines that may cause gas and constipation.
In addition, apple cider vinegar is rich in probiotics and these help your gut become a healthy habitat for good bacteria. According to research, healthy levels of probiotics help improve digestive symptoms such as bloating, flatulence, and abdominal discomfort. A healthy gut is crucial not just to digestion but also in ensuring that our bodies absorb the nutrients from the food we eat. Good bacteria helps manage the bad ones by warding off infections and viruses that can harm the digestive system.
2. It helps lower blood sugar levels
A lot of people with diabetes include apple cider vinegar in their diet to help manage their blood sugar levels and there's a good reason for this. In a small study conducted in 2005, it has been observed that the acetic acid found in ACV helps lower glycemic index amongst participants whose meals were based on white wheat bread. If you're solely looking to keep your blood sugar in check, you can consider supplementing your diet with apple cider capsules. If, on the other hand, you want to add ACV in your diabetes management routine, it is best to consult your physician first before increasing vinegar intake.
3. It helps improve insulin sensitivity
Insulin sensitivity is when your cells are responsive to insulin, a peptide hormone released by the pancreas to regulate the cells's absorption of glucose from metabolized carbohydrates, protein, and fats. Insulin resistance happens when the cells aren't able to absorb and store insulin which then causes blood sugar levels to elevate since the glucose builds up in the bloodstream. Prolonged high blood levels can hurt the ability of the pancreas to produce insulin normally and this may lead to severe nerve and organ damage.
This is where apple cider vinegar comes in. As blood sugar drops, the body is also able to absorb insulin better and regulate blood sugar. Improving your insulin sensitivity can help reduce the risk of obesity and diabetes especially when you commit to a healthy diet, exercise, proper rest, and taking natural supplements like apple cider vinegar capsules.
4. It helps lower cholesterol
Aside from those with diabetes, people who want to manage their cholesterol are also among the ones who have easily incorporated apple cider vinegar into their health routine. A balance between good and bad cholesterol combined with low triglyceride levels help reduce the risk of heart diseases–another good reason to take ACV. In fact, a random study conducted in 2017 revealed that apple cider vinegar helped reduce cholesterol and plasma triglycerides significantly among participants who were prescribed a specific calorie diet. They also noted the increase of good cholesterol among the subjects that took apple cider vinegar throughout the study.
5. It helps lower blood pressure and improve heart health
As apple cider vinegar helps raise good cholesterol and reduce bad cholesterol, it follows that it's also good for the heart. ACV helps lower your blood pressure and consequently the risk of heart problems because it is abundant in alpha-linoleic acid which can help prevent fatal ischemic heart disease (IHD).
6. It helps improve weight management
Apple cider vinegar's ability to lower bad cholesterol stems to another health advantage–weight management. There is evidence suggesting that taking apple cider vinegar increases the feeling of fullness which then helps curb appetite making you eat portions smaller than you intend to. In a separate trial, ACV's natural acetic acid content helps lower the glycemic index and slows down insulin response and the rate at which your food leaves your stomach until you're hungry again.
It is important to note though that if you're experiencing gastric problems, it may not be ideal to take ACV as it might upset your digestion. Keep in mind that weight management is best approached from a holistic perspective whether you're trying to lose or gain weight. This usually involves eating healthy to make sure your body is getting all the nutrients it needs, devoting time to exercise, and getting enough sleep and rest.
As more experts conduct studies to substantiate its health benefits, apple cider vinegar and the benefits it yields are here to stay. And while ACV is generally safe to take, remember that it's always best to consult with your physician if there are specific health goals or conditions that you wish to address so that you may be guided professionally on how to incorporate ACV in your routine. It will be worth your while to commit to a healthy lifestyle so that you can maximize the benefits of apple cider vinegar or any supplement of your choice.
Are you ready to get in your best shape? We got your back and well, your entire body. BestShape is a trusted apple cider vinegar supplement rich in natural probiotics to keep your gut and heart healthy. Skip the sour taste and enjoy the benefits of ACV today! Shop BestShape Apple Cider Vinegar supplement today by clicking here.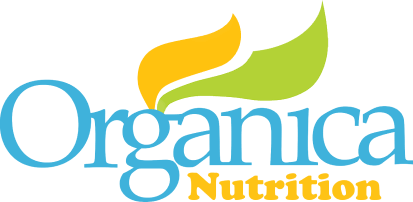 About
Established In 2005, Organica Nutrition, Inc. seeks to help Filipinos improve the quality of their lives by making premium food supplement brands accessible and affordable. We take inspiration from your everyday health goals to create safe and effective supplements that help you take charge of your well-being. Organica now has five products (Sleepasil, Cardiclear, Nightol, BestShape, and ClearSight) which are all manufactured abroad and distributed nationwide in the Philippines.

59 Labo Street, Sta. Mesa Heights, Quezon City.

+639285591405
Need to know more about BestShape?